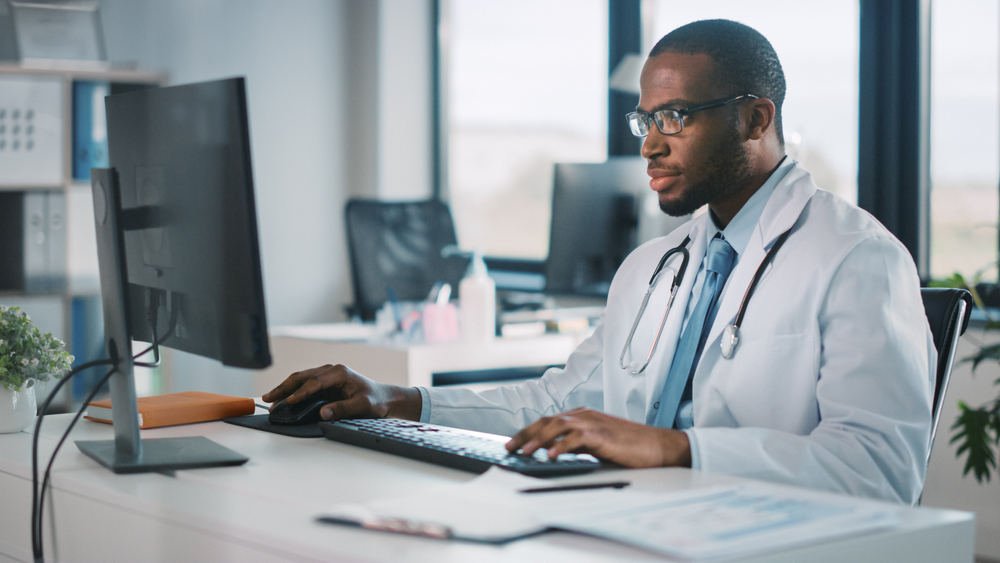 When you think of digital transformation within healthcare, what comes to mind? Perhaps artificial intelligence (AI) breakthroughs that have improved diagnostics — or advanced technology and machine learning that personalize medicine and care for the unique needs of each patient. Although these examples certainly represent exciting innovations in clinical care, for healthcare teams to succeed and grow, digital transformation must not stop there. Digital transformation is necessary for healthcare environments to improve operational decisions, strengthen patient care and care delivery, and boost the bottom line.
IT outsourcing is just one way healthcare teams can support business growth, prepare for mergers and acquisitions (M&A), and position themselves as leaders within the healthcare industry. The scalability of IT outsourcing positions your organization for growth, supporting you with the resources you need while reducing strain on your net income.
The imperative of digital transformation
Digital transformation can — and should — improve all aspects of healthcare operations and patient care. Digital solutions, such as data-driven decision support and staffing algorithms, are sustainable ways to manage operational decisions and processes, including patient flow, staffing, and scheduling.
These digital transformations not only support operational decisions and care delivery, but the bottom line as well. In many industries, as stated in the Harvard Business Review, "Digitally transforming the supply chain has been shown to reduce process costs by 50% and increase revenue by 20%; hospitals are no exception." Healthcare environments that integrate digital solutions such as RFID technologies and digitized supply chain management systems deliver a superior patient experience while also reducing costs.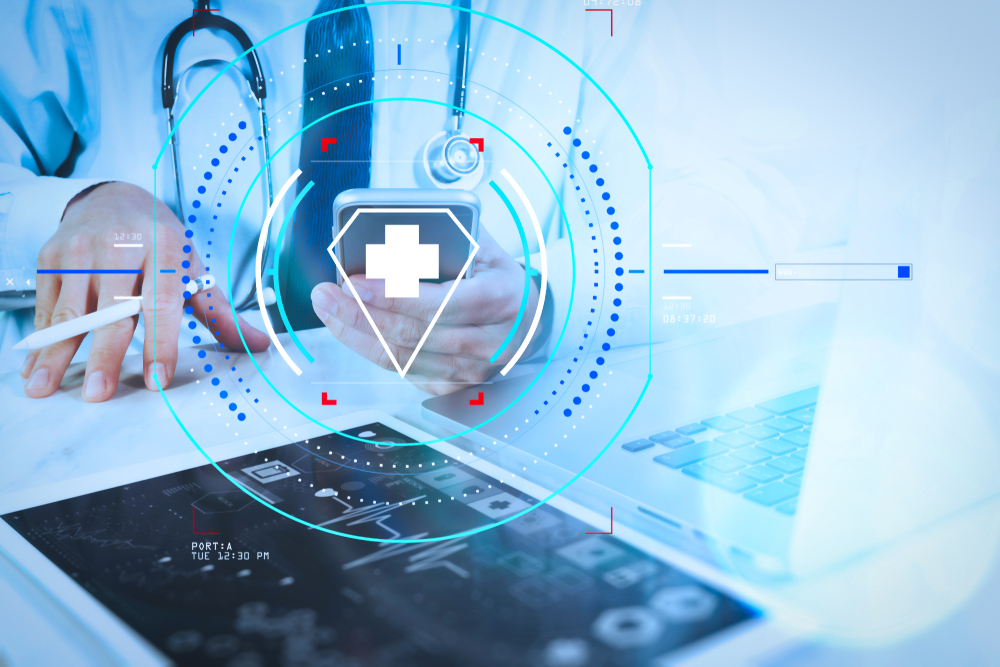 3 reasons IT outsourcing improves digital transformation
Health IT outsourcing is an under-tapped resource for digital transformation in healthcare. According to a recent study, 81% of all executives polled said outsourced IT operations are already providing a return on investment. So how does IT outsourcing make such a big impact in healthcare?
1. Healthcare IT outsourcing enhances scalability for innovation and business growth.
When you manage your IT processes and operations internally, scalability is difficult, expensive, and slow. Healthcare IT outsourcing builds in scalability by increasing flexibility and access to critical resources. As a result, healthcare teams can scale their operations up throughout the year to meet demand during peak seasons or scale down easily to reduce wasted resources, when needed. The key here is effortless scalability to grow with your organization, along with cost reductions when additional resources are no longer needed.
2. Healthcare IT outsourcing enhances security for operations.
According to a 2021 study leveraging data from the U.S. Department of Health and Human Services (HHS), "2021 hit a high of 45 million healthcare attacks, up from 34 million in 2020. That 45 million is triple the number of individuals impacted only three years ago." Handling large volumes of patient data and complicated IT systems in house only increases your chances for security risks.
Whether you have in-cloud, on-site, or hybrid architectures, IT outsourcing teams are incredibly skilled and committed to protecting your systems and customer data — and they have the resources, tools, and staff needed to prioritize regulatory compliance and operations as well.
3. Healthcare IT outsourcing improves flexibility to shift goals and projects based on your bottom line.
Rather than bog down internal teams with IT and network management, allocating maintenance, security, and other repetitive tasks to an outsourced health IT team will enable internal staff to focus on development and innovation that directly impact patient care, team effectiveness, and financial performance. Likewise, CIOs can focus on dedicating their resources to projects that provide the most immediate value to the organization, freed up by the assurance that compliance and security are in good hands.
The future of healthcare IT outsourcing
Healthcare IT outsourcing is set to become an even more popular and commonly utilized solution in the future. In 2017, 84% of polled hospital executives said outsourcing — including IT outsourcing tasks such as sensitive patient data and mission-critical applications — "increased efficiencies and reduced costs, proving transformative to their business." Additionally, 34% of healthcare executives planned to increase IT outsourcing. Today, the healthcare IT outsourcing market is on a rapid, upward trajectory, demonstrating the increased usage of this vital strategy in helping healthcare teams optimize and scale systems and operations.
Healthcare IT outsourcing is particularly useful for smaller healthcare organizations, as the outsourced services and support reduce the investment needed for costly programs, equipment, and in-house staff members. In addition, healthcare IT outsourcing teams are more likely to maintain quality and security, while also managing scalability.
The Windsor Group Sourcing Advisory team works with healthcare organizations across the nation to find and secure the right healthcare IT support for their operations. Visit windzr.com to learn more about our service and unique engagement model.