Does outsourcing your mainframe still make sense in an era of cloud-based computing? For many companies, it does. By focusing on specific criteria — current business goals, costs of inaction, and overall value — you can build a business case to communicate value clearly. Here's how to do it.
1. Define your goals: Why outsource?
The goals of outsourcing mainframes can vary. Before deciding to outsource, it's important to drill down into why outsourcing is an effective solution. What are you trying to achieve?
Reduce total cost of ownership (TCO)?
Avoid large CAPEX outlays for hardware and software?
Better attentiveness to technology maintenance?
Ability to expand through scalability?
Access experienced mainframe skills?
Not having to deal with software vendors?
Your reason for outsourcing may encompass some or all of these elements (or others), depending on your specific situation.
Mainframes can be divided into one of three categories: strategic and critical, critical but not strategic, and not strategic or critical. Outsourcing applies to all three categories, but for different reasons.
For example, in the strategic and critical category where the mainframe is growing and considered a potential platform for new applications, the reasons for outsourcing might include the growth of staff resources and currency, CAPEX avoidance, easier upgrades for scalability, better software management by taking advantage of the provider's economies of scale, and access to modernization skills and experience. Plus, since you are getting rid of your mainframe, rebadging your mainframe staff to the outsourcing provider gives a mainframe career path to your staff.
In the not strategic or critical category, where there is an active program to vacate the mainframe, the outsourcing reasons could be primarily to maintain skills and shrink the footprint as you remove workloads.
By defining your goals from the outset, you can provide a clear picture of how mainframe outsourcing supports top-level business goals. From there, it becomes easier to focus on the critical objectives for achieving these goals.
2. Approach key objectives: What needs to happen?
When defining key objectives associated with mainframe outsourcing, start by addressing the biggest challenges to reaching those goals. For instance, cost. If you're not currently planning to modernize your mainframe, outsourcing is your best solution for cost savings, staying current, and having continued access to skilled resources. As you consider these cost savings, contrast the costs of outsourcing vs. maintaining and upgrading your mainframes in-house. CPU and storage requirements, the timing of third-party software contracts, retirement plans, and more can all impact the in-house costs and make outsourcing a great solution.
If your organization hasn't decided to outsource, consider the complexity and timeframe required for transitioning from your current systems. The cost, level of disruption, and length of time to manage a transition to the cloud can be prohibitive for many organizations.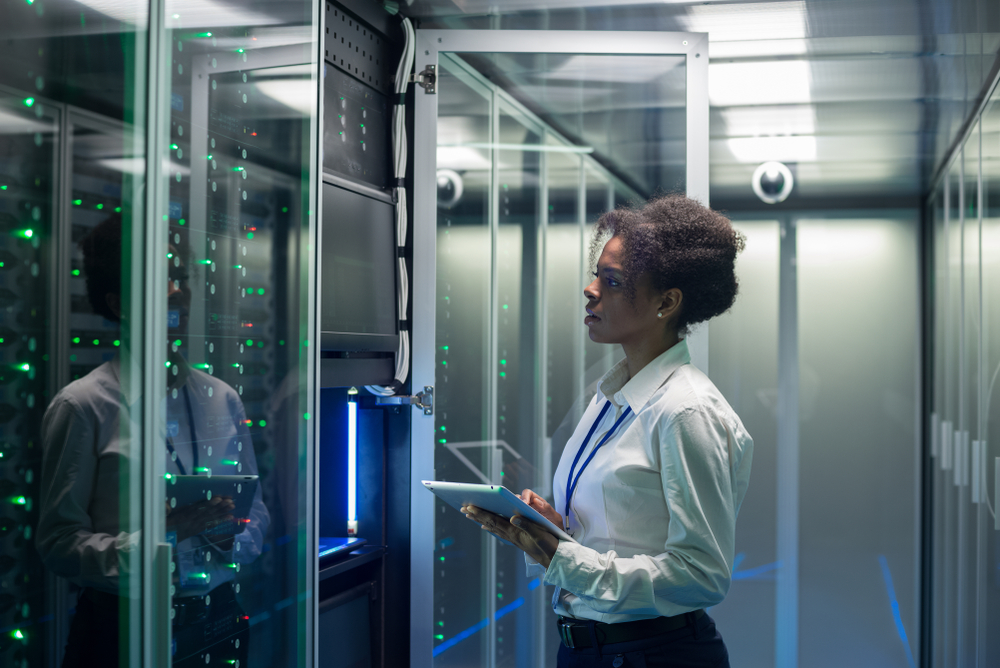 3. Stay objective-focused: How do you support success?
Above all, keep top-level business goals front and center. For businesses that need specialization at scale, mainframe outsourcing allows organizations, as a whole, to process higher volumes of data and manage data more effectively while also improving scalability and delivering improved service levels.
Whether you're looking for mainframe scalability or are transitioning away from on-premises solutions, outsourcing can help you align your business's overall IT infrastructure approach with wherever you're headed as an organization, from expansion and scalability to consolidation and cost management. Regardless of your organization's situation, make sure your IT (and mainframe) goals and strategic objectives align with high-level company goals.
4. Outline the risks: What is the cost of inaction?
When it comes to technology, if you stand still, you're losing ground. In the modern market, agility and innovation are the only ways to keep up with customer expectations and outpace competitors.
Unfortunately, technology often evolves at a pace faster than in-house talent can keep up. As new technology begins to replace traditional mainframe systems, younger workers aren't always knowledgeable about essential mainframe maintenance. As a result, organizations that don't take action to stabilize their mainframe systems, modernize older technology, or outsource maintenance to a trusted provider risk losing valuable knowledge as their workforce retires.
Outsourcing your mainframe is definitely less risky than replacing it. With an outsourcing provider, you can upgrade your current systems with no disruption while locking in a trusted partner who can provide scalability and security for the future. Since many mainframe replacement initiatives are more costly and time-intensive than initially planned, the potential cost of delays and disruption is much higher when replacing versus outsourcing.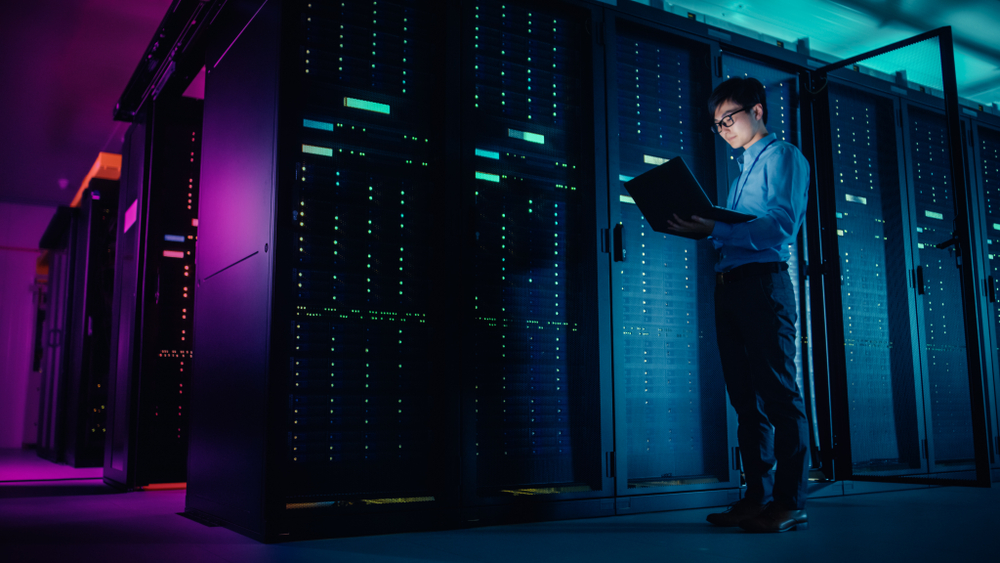 5. Define expectations: What are the value and timeline?
As the plan to outsource becomes clearer, define and outline the value — and the time until the value is demonstrated. As you map ROI and cost benefits, consider the following:
Cost savings. Cost scalability in services delivery, personnel, continuity protection, and more — made possible through a pool of hardware, storage, software, and support resources — enables you to achieve broad cost reductions.
Expertise. As the internal workforce ages and it becomes more difficult to hire mainframe experts, a trusted provider offers continuous expertise on which you can rely.
Scalability. Mainframe outsourcing generally allows organizations to process higher data volumes and manage data more efficiently, thus improving scalability and supporting productivity and business growth for the future.
Agility. As technology continues to change rapidly, having an agile solution enables you to keep up with consumer expectations and outpace competitors.
Build a bulletproof business case for outsourcing
By creating a clear outlook of objectives, risks, values, and timelines, IT leaders can demonstrate the benefit of mainframe outsourcing for their organization. Follow these five steps to ensure you've covered all critical bases in pursuit of a confident action plan.
For a trusted partner in evaluating your current environment, finding outsourcing providers, and outsourcing your mainframe, connect with an expert from Windsor Group today.